Reggie Schwartz, MSFS, RHU®, REBC®, CLTC, CASL®
Investment Adviser Representative, CA Insurance Lic. # 0B60611

-- Educating Our Clients For A Productive Future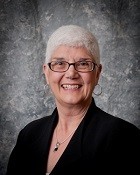 Welcome to Schwartz Financial Concepts!
Hello, my name is Reggie Schwartz and I am very passionate about life and believe we should all hold onto it and live it! I also believe to do that, we too, need to prepare for it.
When one thinks about someone living their life to the fullest -- one typically DOES NOT think of an organized individual but instead more of a fly by the seat of their pants kind of individual.
In actuality, one needs to prepare ahead, so that they are not left at the end of their lives wondering...Why did I assume I would always have good health and never partake in health insurance? Why didn't I plan for my golden years so that I could enjoy them? Who is going to take care of me now that I am no longer in my youth? Who is going to take care of my family when I am gone?
Like anything in life -- it is much easier to think about things ahead of time and prepare rather than scurrying to get things together at the last minute. This is the essence on what I can help you do. We can talk about your short and long term goals, and how to help achieve them in such a way that is do-able in each unique situation.
Hopefully, together -- you and I -- can develop a relationship over the years that will put you in a situation where you are no longer worrying about life -- but are instead enjoying it!
"Action is the foundational key to all success." --Pablo Picasso
CRN202411-1112899